All our professionals at Housatonic Valley Podiatric Center, LLC maintain the highest levels of accreditation and pursue ongoing education to stay abreast of the latest trends in podiatry.
Manal Anz, D.P.M.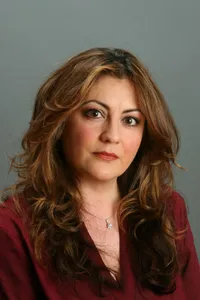 Dr. Anz is a graduate of the New York College of Podiatric Medicine. Her surgical residency training included comprehensive medical, orthopedic and surgical techniques of rear foot and ankle at the Department of Veterans Affairs of the New Jersey Healthcare System in East Orange, NJ, where she served as chief resident in her third year. She has undergone extensive training in Podiatric Medicine, foot and ankle surgery, diabetic wound care and limb salvage. During her residency training, she performed the most up-to-date surgical techniques. In addition, she learned the treatment of acute trauma to the lower extremity and the treatment of diverse musculoskeletal issues. She completed her microvascular training at Columbia University, NY.

Dr. Anz has completed a Vilex Surgical Fellowship that focused on internal and external fixation techniques, and went on to complete the Bako dermatology fellowship. Her professional membership include the American Podiatric Medical association and the Connecticut Podiatric Medical Society.